Nice Guys' Specials and Promotions
Every week our partners send us new offers to share with the Nice Guys community, and sometimes they're just for today, while other times they last a while; check in here often for updates on what's new! 
Buy any Bloom Farms cartridge and get one for a penny! Limit 1 per customer, offer valid while supplies last.
Buy any Sluggers pack and get a rainbow road pack for a penny! Limit 2 per customer while supplies last.
Buy any Emerald Sky products, get a peanut butter pack for a penny! Limit 2 Per Order while supplies last.
Stock up on the best! For a limited time we're taking 50% OFF ALL Aunt Zelda's!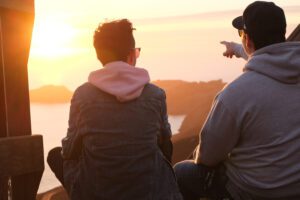 Refer a friend (or friends) today and receive $10 off your next purchase for every friend that makes an order with Nice Guys. We'll also gift your friend $10 off their order, in addition to them getting 25% off of their first order. Its a win-win!
New Members get 25% off their first order! (discount will be applied after your order is placed). Shop now!