Having a issue with an order or just have a question about our products? Or maybe you'd like to talk to a Budtender? Reach out via the chat box on the right of this page or call us at (415) 855-5914 anytime at during business hours of 10 am through 9 pm every day. Because we're not only here to deliver, we're also here to curate an experience for you! 
Chat With Us
If you can see the green chatbox bubble active to the right presently, then the light is on and we are home; just click to chat. We keep the chat open during our 10 am - 9 pm business hours.
There's a first Time for Everything
We've got a great post about First Timer's if you're new to the game - or even if you just want to learn.
Frequently Asked Questions
Why am I being asked for my address before I order?
To confirm that we deliver to your address and to check to see if express delivery is available for you.
Do I need a medical card?
Only if you are between the ages of 18 to 20. Adults 21 and older can purchase with a Government issued ID.
For adult recreational use you can purchase 1 ounce (28.5g) of cannabis flower and 8 grams (8,000mg) of concentrates. For medical patients, you can purchase 8 ounces of flower with a valid doctor's recommendation. Concentrates are the "plant conversion" equivalent to 8 ounces for medical sales.
Why do I need to upload my ID? I don't feel comfortable doing so.
We are required by state and local law to collect identification information and verify the age of anyone buying cannabis products.
Do the drivers have anything in the car that I can buy?
Unfortunately at this time, drivers do not carry any excess product with them. Please call us if you would like to make any changes to your order.
We deliver to Marin County, Petaluma, Sonoma, and select zip codes in Napa (94559, 94581) and San Francisco (94123, 94115, 94118, 94109, 94121). If we don't deliver directly to your home at this time, we are happy to meet you at your office/place of work within our delivery area. You can even schedule a delivery for a specific time range in your order notes at checkout. Stay tuned, more delivery areas are coming soon!
What's your return policy?
Due to adult-use regulations, we cannot issue refunds or take exchanges for purchased cannabis products. Defective products can only be exchanged for the same product in working order. To initiate an exchange for a defective or mis-packed product, you must contact Nice Guys customer service within 7 days from the product's delivery date. You may reach us via email at
[email protected]
or by phone at +1 (415) 855- 5914. Store credit will be issued if a replacement product is not available. Damaged cartridges and pods resulting from improper use will not be exchanged. There are no refunds on any products.
We're open from 10:00 am through 9:00 pm every day. Our final orders are at 9 pm, 7 pm for same-day delivery in West Marin (anywhere west of Fairfax, including Muir Beach, Stinson, and Bolinas). Petaluma and SF final orders for the day are at 8:00 pm. Orders for all areas will still be accepted anytime, but if they are after the "final order" time they will be delivered the next day.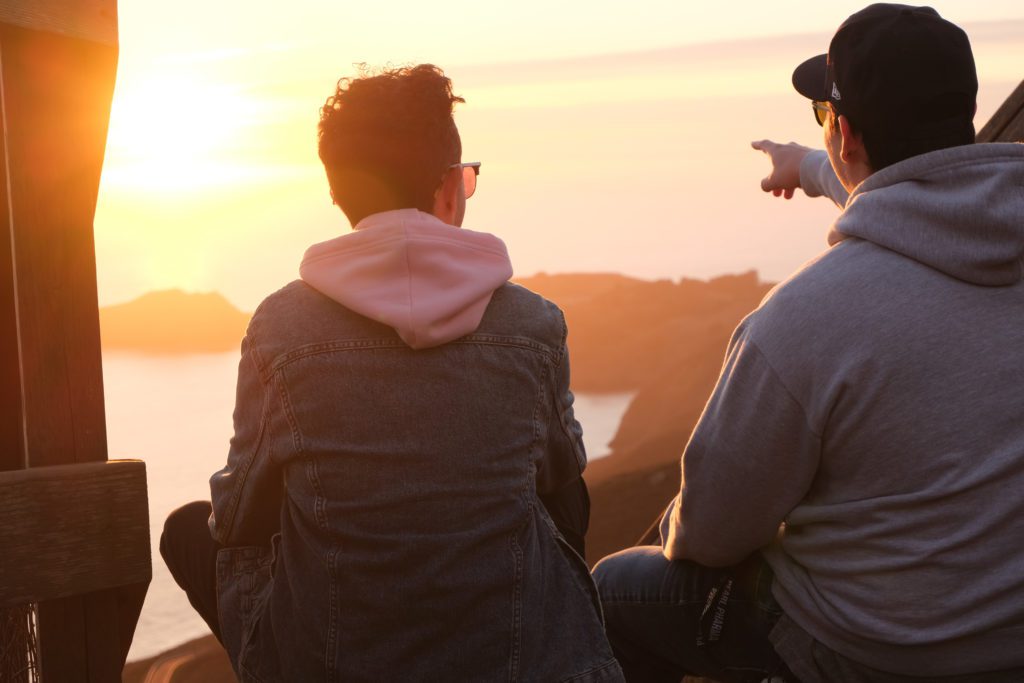 Should I tip my delivery driver?
It's not required, but it is greatly appreciated!
Can I come to your location to pick up my order?
We are currently delivery only.
Can I meet you somewhere other than my house for privacy?
Yes! However, it needs to be somewhere that is an office/commercial location or someone else's residence. And we can NOT deliver to any federal property.
Do I have to be here for my delivery? Can you leave it in my mailbox?
We are required to meet you in person for delivery. We cannot leave any products unattended due to cannabis laws.
What are you doing for COVID?
Nice Guys is dedicated to continuing providing service to our patients while also protecting our employees and other Marin County customers. We are compliant with all public health regulations and best practices from local, state, and federal authorities. While our customers are no longer required to wear masks or face coverings as of June 15, 2021, our drivers will continue to wear masks during deliveries and offer contactless methods of payment.
What's the ETA on my order?
Delivery times are targeted to be within 60 mins but they may vary due to higher order volume in conjunction with unforeseen circumstances. We will communicate the delivery ETA as your order is processed. Thanks for understanding!
What forms of payment do you accept?
We accept cash, and have partnered with Paytender who accepts bank transfers. We also accept debit cards with a $3.oo fee. Some small banks/credit unions cannot be accepted currently because of federal banking laws. 
Can I pay over the phone?
We currently accept Cash, Paytender, Debit and Credit Cards. While we cannot take payments directly over the phone, we can send you a link to easily pay via Paytender on your mobile phone. It is quick and easy to sign up at Paytender.com and you can link your bank account.
Do you have a delivery fee?
While delivery is always FREE, we do require a minimum order amount of $50, and a $100 order minimum for West Marin and Petaluma.
I don't see any of my applicable discounts in my cart - what's up?
No sweat: we apply discounts upon receipt of your order.
What's the minimum order amount?
Our minimum order amount for delivery is $40. For West Marin (west of Fairfax), San Francisco, and Petaluma the minimum order is $100.
What are all these taxes?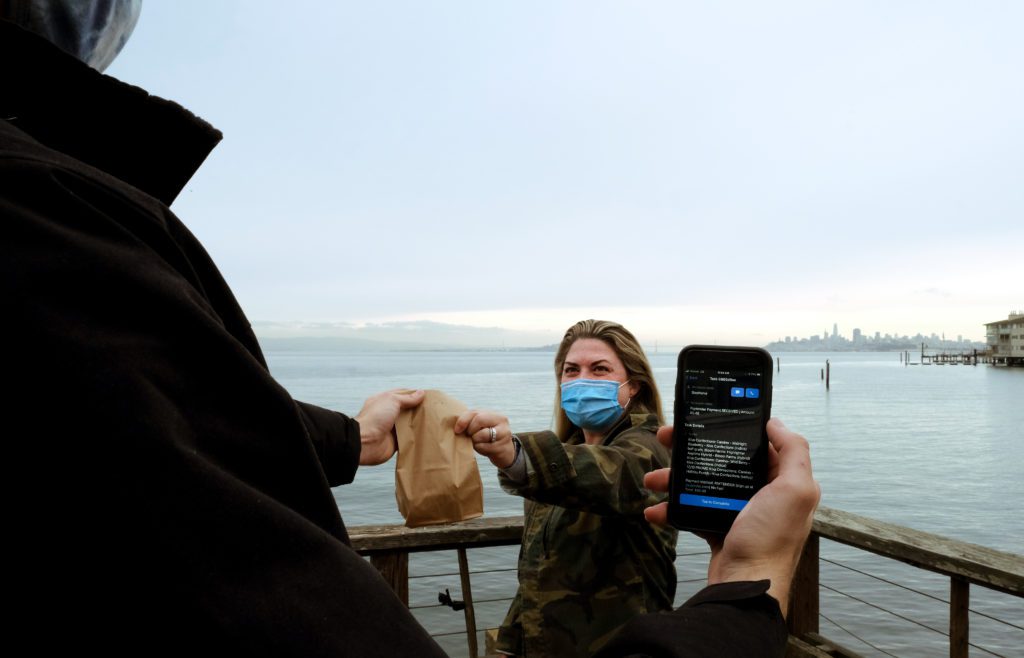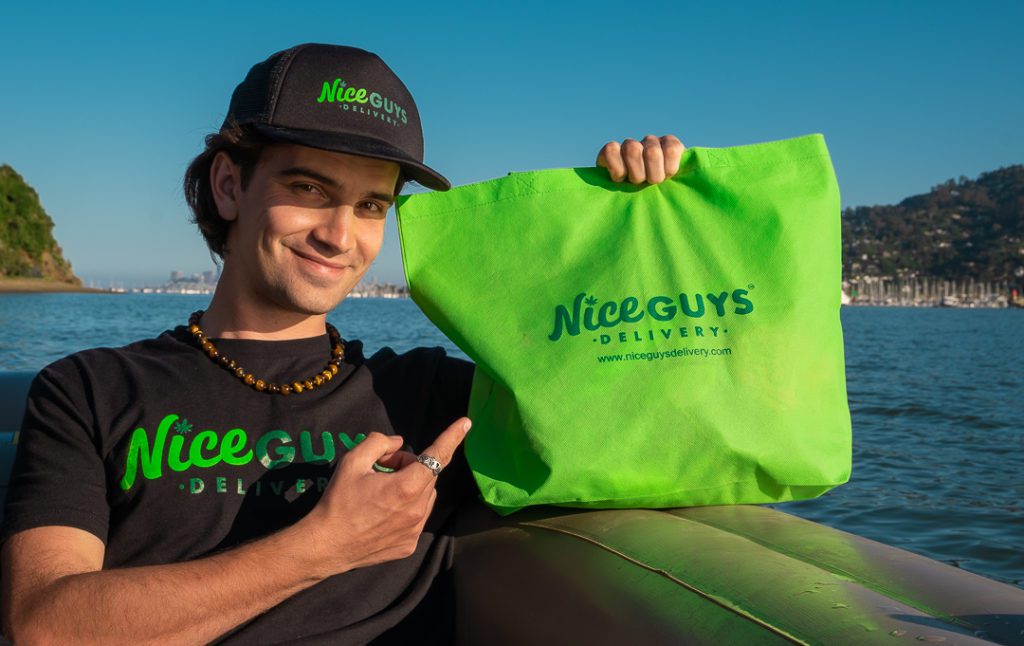 What is the best edible to help me sleep?
We have a variety of edibles that can assist you with sleep but we would recommend you to look under the indica category or look for something with CBN which is a specific cannabinoid that helps you with sleep. We are also happy to help you find something that would be specific to your needs so please give us a call at (415)855-5914 or use our chat function. Everyone's needs are different.
What is the difference between indica and sativa?
Indica is prepared to help you relax – watch TV, take a bath, destress and mellow out. It is also good for sleep and anxiety.

Sativa is prepared to help you remain alert – hang with friends, work on creative projects, uplifting and energizing. It is also great for headaches and nausea.
I don't know what I need. Can you help me?
That's why we're here. Give us a chat (on the right of this page) or a call at (415)855-5914 during business hours to talk to one of our on-staff Budtenders, or drop us an email at [email protected].
Do you have anything that is pure CBD?
Yes! Please check out our sister company, Nice Gals.
We only sell cannabis derived CBD products and therefore contain small amounts of other cannabis compounds. Cannabis derived CBD has been shown to be more therapeutic and effective than hemp derived CBD sometimes sold in stores. We sell products that contain small enough amounts of THC to not be psychoactive. If you filter our menu to include CBD products you will be able to find a variety of wonderful different options for your needs. Please call us if you have any questions.
While delivery is always FREE, we do require a minimum order amount of $50 and $100 order minimum for West Marin and San Francisco. We do offer 25% off your first order.
I can't figure out which cartridge goes with which battery...
Do not despair: you are not alone! Here's a handy chart to see which cartridges go with which batteries:
Event Delivery is a service that allows for fast efficient delivery service within a localized area during a Special Event.
What is the difference between Express and Regular Delivery?
In addition to our regular service options, Express Delivery offers speedy delivery service times and delivers many of our most popular products. Our regular delivery times average between 15-90 minutes, whereas Express Delivery times we aim to deliver in under 60 minutes.
Do all areas have express delivery available?
Not all areas have express available presently, but we are rolling out more areas all the time.
Where is Express Delivery available right now?
We are now offering Express Delivery in the following areas:
San Rafael, 10 am – 7 pm
Mill Valley, 10 am – 7 pm
Novato, 10 am – 7 pm
Can I get all of the same products from Express as from Regular Delivery?
Our Express Delivery Menu is a smaller offering of our expansive product menu. We offer our most popular items in Express and if you have a special request please don't hesitate to let us know by emailing [email protected].
You're darn tootin' you can! Just select "Standard" from the menu selections here (Menu Options) and you'll see your Old School Nice Guys Delivery  full menu and still enjoy 60-90 minute deliveries throughout Marin, Petaluma and San Fransisco – or if Express Delivery is available for you then you can choose Express for a speedy delivery.
What's the minimum purchase for Express Delivery?
The Express Delivery minimum order price is $25.